Yep.  It's that time of year again.  School is starting and whether we want it to be or not, fall is right around the corner.  And you know what that means – the holidays will be here as well.  It's time to update your family photos for your holiday cards.
Announcing my 8th Annual Fall Mini Session Event!
This year a few things have changed!
Due to multiple requests, I'm trying something new. Mini Sessions will be held for 2 days this fall – one day locally somewhere in or around Danville, and one day at the beach near Half Moon Bay!
Since it's a little bit of a trek over to the beach, I'm opening up EIGHT spots on that day! So please feel free to pass along this email to friends and make it a fun beach day with multiple families. From the requests I've received, spots are going to go fast and my calendar will not allow me to open up another beach day before the holidays.  UPDATE:  There's ONE beach session  and TWO Danville sessions left!  Every year I offer a presale to my current and past clients before posting publicly and the sessions are close to being completely booked.  To get on my email list and have first dibs on mini sessions, contact me and leave your email! 
Because most of my families end up purchasing more than the 5 digital images from their session, I'm increasing the number of images included in your session to 10! That should make it easier to choose your favorites.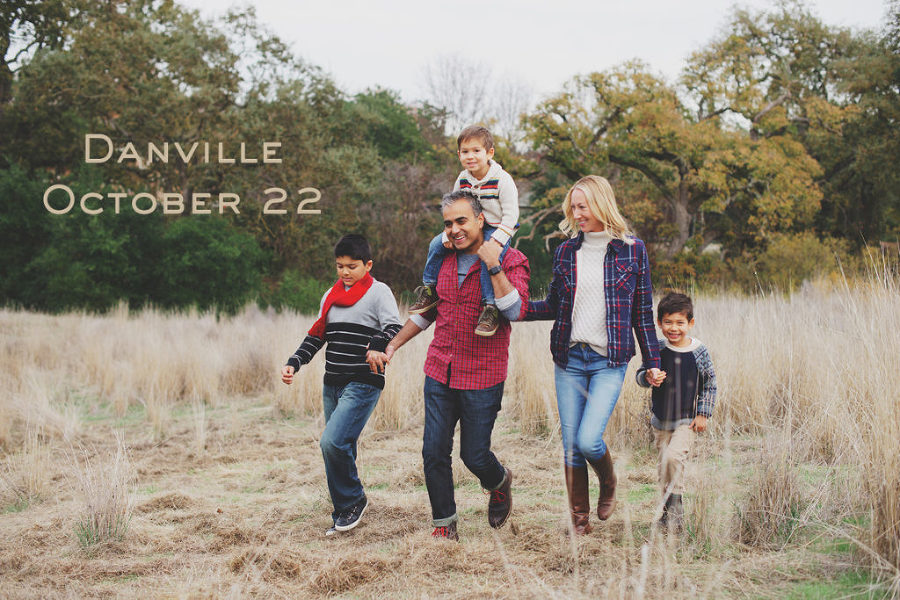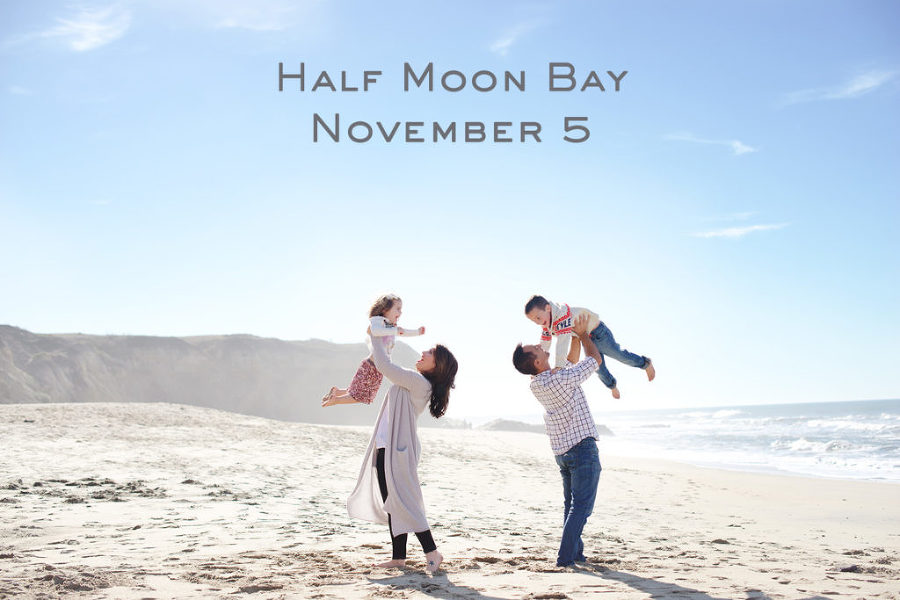 Details:
20 minute sessions
10 digital images delivered electronically
$450
Due to time constraints, mini-sessions are not available for newborn sessions or groups larger then 6. For groups larger than 6, please book back to back sessions.
Each session will be presented with a gallery of 20 images to choose from. You will have 3 days to choose your 10 images.
The usb of all images from your session will be available at a special rate.
All prices are subject to California Sales Tax
Four spots available on October 22. Eight spots available on November 5.
Location details and clothing ideas will be emailed to you a few weeks before your session.
To BOOK Danville on October 22
TWO Danville sessions left!
To BOOK Half Moon Bay on November 5
ONE beach session left!