---
"I just wanted to say thank you for the great class! I never took the time to really learn my digital camera and was always frustrated that it didn't do what I learned how to do with my manual film camera. Now I am ready to enjoy photography again. " 

"I learned how to use my digital camera properly!! And what ISO is. This has changed my use of my camera forever!"

"I was grateful to have a real live person to ask questions to, and to bounce ideas off of. It was a great workshop."
Mamarazzi
An introductory photography class taught in the comfort of my very own home here in the Bay Area.  I'll be offering it at various times throughout the year.   For upcoming dates and future announcements, join my email list by clicking the CONTACT link at the top of this page and leaving me your email.
January 23, 2016 SOLD OUT!
April 30, 2016 SOLD OUT!
SPRING 2017 – Details coming soon!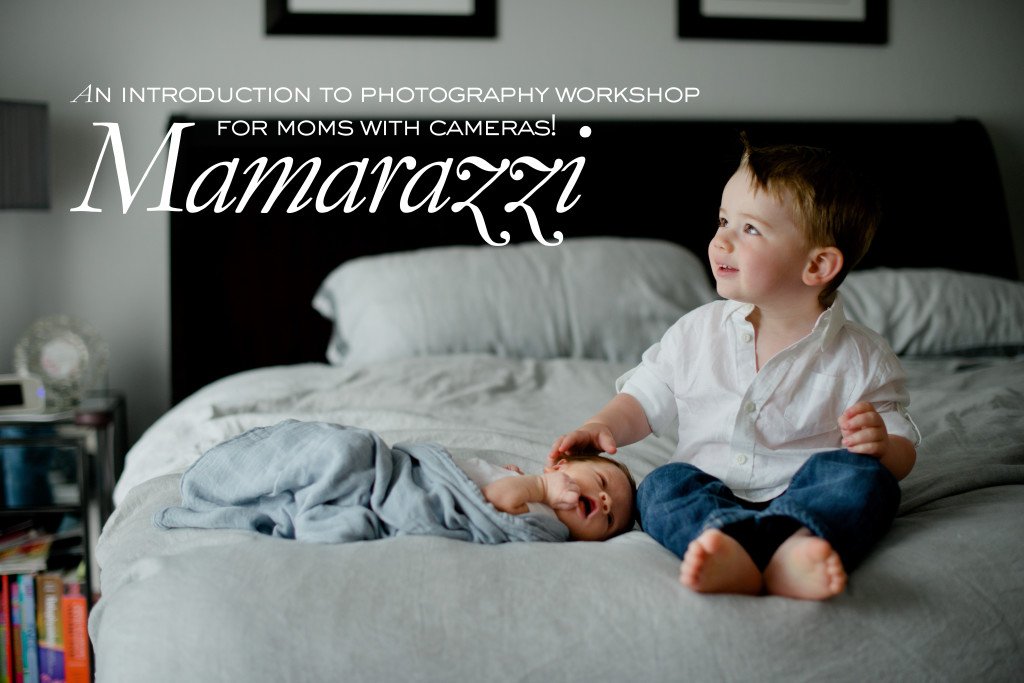 Are you making the most of your big fancy camera?
Kids grow up so fast! Are you taking the right pictures now that you will treasure forever?
Do you want to know my recipe for an amazing photo?
What will I learn?
Composition – What goes into a good shot. How to work with your own kids to get natural photos. The basics of posing.
Light – How to utilize natural light indoors and out without using a flash.
Exposure – The basics of the exposure triangle (shutter speed, aperture, ISO)
Who is the workshop for?
Mamarazzi is a beginner class for anyone with a camera who wants to take better photos.
Details
Please bring your DSLR and your camera manual if you have it.
I will provide the snacks, a swag bag, a cheat sheet for your camera bag, and seven years worth of knowledge and experience to share with you all.
We'll spend the first part of the workshop learning the basics, and I'll leave some time at the end to practice what we've learned.
The workshop is limited to 8 people.
$300
To purchase a seat click HERE!
---