meet wendy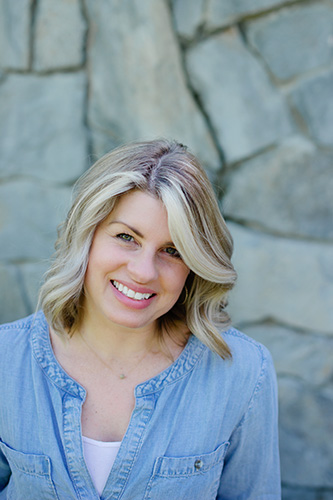 Hello!  I'm Wendy and I'm a natural light photographer in San Francisco's East Bay area.  In an earlier life I was a school teacher.  Once the kids came along I became a full-time mother.  Four kids later, I adore all three jobs as Mom, Photographer and Teacher and have been in business since 2009.  I am also the Creative Manager at The Bloom Forum where I teach various workshops to photographers all around the world.   Newborns hold a special place in my heart.  The newborn stage is fleeting.  They change from a delicate newborn covered in downy fuzz to a roly poly baby in the blink of an eye.  Parents often look back on the newborn stage with a foggy recollection of sleep deprivation and piles of laundry.  It's my job to capture this short stage of life in beautiful images that you'll be able to enjoy once the fog lifts and will be yours to keep forever.
Your story is what I love to photograph the very most! Whether you're a high school senior preparing to take a leap out into the world, are newly engaged or just starting your family, are in the midst of raising kids or are empty nesters starting a new chapter in your lives, I believe every stage is worthy of beautiful images that will be the catalysts for your memories throughout the years.
Professional photography is one of the best investments you'll ever make.  Now that my kids are older and leaving home to create their own lives, the photos I have of them and of our family are priceless to me.  I treasure these photos over anything else that we own.  They've become our family journal.
Things I probably did today:
Spent way too much time pinning gorgeous home interiors
Snuck a few spoonfuls of Chocolate peanut butter ice cream
Binge Watched Netflix while editing
Gently reminded my boys to do homework, practice instruments, take out the  trash, brush their teeth…
Drove to football practice or Scouts
Texted with my married daughter
Bought something I didn't need at Anthropologie
Kissed my husband goodnight
Now that you know a little about me, I'd love to get to know you better. If you want to chat about a session (or just want to share some ice cream), click on the CONTACT button at the top of this page.  I'd  love to talk with you!
Features & Interviews
Published